All Certification Fuels, Test & Reference Fuels and Primary Reference Fuels products are accompanied by a Certificate of Analysis for each specific product and batch.
The Certificate of Analysis (or COA) reports and certifies analytical results and properties of each product/batch. Each Certificate of Analysis contains: Product Name, Batch Number, Date of Manufacture, Test Methods and Analytical Results.
Sample Certificates for any of our Standard Inventory and Special Order Products are always available upon request for your review.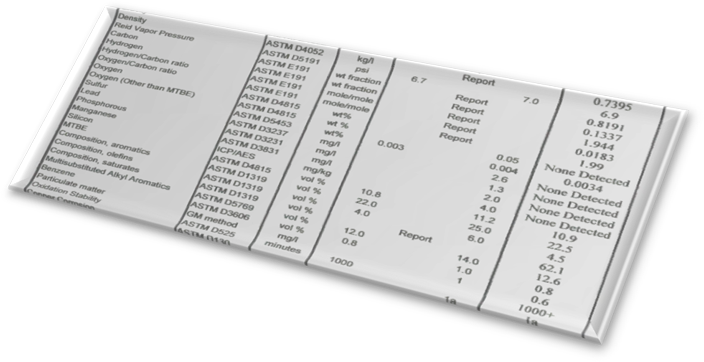 C3 Fuels Customers can securely access, review, email and/or download Certificates of Analysis for products purchased through the Customer Login.